We have an awesome team at Kevin Nail DDS Family & Cosmetic Dentistry that is kind and compassionate to every patient. Each one of them will go out of their way to make you feel comfortable as you receive high quality dental care from Dr. Kevin Nail. Our team is very diverse from all backgrounds and is bilingual in Spanish and Vietnamese for patients with any language barriers. Call 281-550-9054 to learn more about our team or to make an appointment with our dentist in Houston, Texas!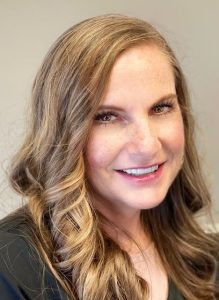 Teresa has been with the practice since July 2021. She started off as a dental assistant in 1993 and earned an associate degree in science in 2010. She has worked with Dr. Nail since 2015 and has worked in the front and the back of the office for more than 25 years. She strives to lead by example and promote positive motivation as the unofficial "office mom." She loves spending quality time with family.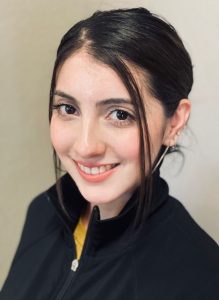 Martha G.
Insurance Coordinator
Martha has been with us since July 2021 and loves how Dr. Kevin Nail and the team are all kindhearted people who are hardworking. She loves the nice environment at Kevin Nail DDS Family & Cosmetic Dentistry and works to make patients comfortable. Martha's job is to make sure that patients' insurances are active and to keep the daily schedule busy and flowing. If you have any questions, she is always there to help. Martha has three dogs and is the middle sibling with two brothers. She loves spending time with loved ones, making candles and barbecuing on the weekends.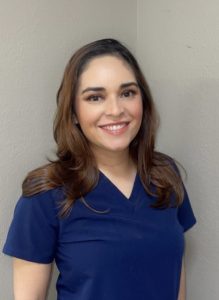 Laura S.
Registered Dental Hygienist
Laura joined our practice in April 2022. She graduated from Hostos Community College in Bronx, New York. She is also an IIN Health Coach. She loves being part of a team that strives to provide excellent dental care to patients, empowering them with information to make informed decisions about their overall health.
Laura has been married for 10 years, and she has a 3-year-old and a Husky. Outside of work, she enjoys swimming, exercising, meditating, traveling, eating food and learning about nutrition.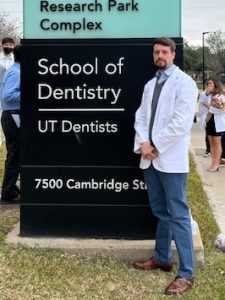 Nicholas M.
Registered Dental Hygienist
Nicholas joined our team in March 2023. He has a Bachelor of Science in dental hygiene from the University of Texas School of Dentistry, and he is currently enrolled in the Master of Science in Health Studies program at Texas Woman's University. Nicholas helps our team by properly diagnosing and recognizing potential treatments needed outside of regular hygiene care, as well as helping patients feel comfortable and being of service to others. In his free time, Nicholas enjoys going to the gym, doing yoga, cooking and spending time with his dog.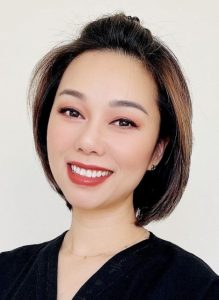 Zoe D.
Registered Dental Hygienist
Zoe has been with the practice since 2014. She graduated in May 2010 from the University of Maine. She loves knowing that she is making a difference in the lives of our patients by not only improving their oral health but also their overall quality of life. She also loves seeing familiar faces and getting to know patients using her interpersonal skills. She always strives to be empathetic, flexible and confident, and she pays attention to detail. Zoe loves to travel, read, crochet and go shopping.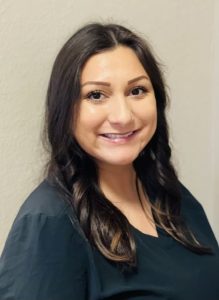 Arissa L.
Registered Dental Assistant
Arissa has been with our practice since August 2021. She went to Cypress Dental Assistant School and graduated in 2021. She is a dedicated, hard worker who enjoys helping patients and feels like everyone she works with is family. She enjoys trying new restaurants, swimming in the summer and spending time with her family. Arissa is married and has one son.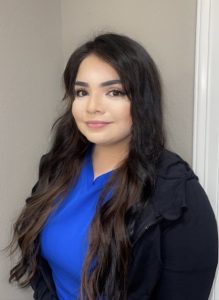 Brenda M.
Registered Dental Assistant
Brenda joined our practice in May 2022. She received her dental assistant certification from Pima Medical Institute. She loves the people she works with and helping her patients. Brenda is always a team player. She is married and a mom of three children and two cats. In her free time, she enjoys binge watching shows and spending time with family.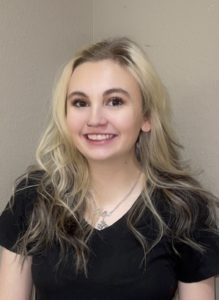 Kaitlyn R.
Registered Dental Assistant
Kaitlyn started at our office in February of 2023. She attended Cypress Dental Assisting School and graduated in 2020. She was born and raised in Cypress. Her favorite part of this practice is the atmosphere where everyone feel like one big family. Kaitlyn also teaches at Cypress Dental Assisting School. She loves hanging out with friends and her big family who all live in Cypress.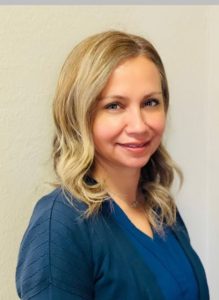 Laura G.
Registered Dental Assistant
Laura has been with the practice for three years and loves how everyone is a team player with a positive attitude. She graduated with a degree in health care administration in 2022. She loves her family and believes that family is everything. She also loves yoga and her Goldendoodle, Jacob.